Duo with Dirk Van Gorp, contrabass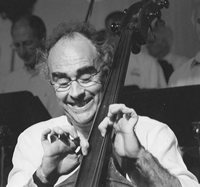 When a contrabass player joins forces with a recorder player, one can expect surprises, to say the least... When you come to realize that one of them is a well-seasoned composer, expect the unexpected... And when you learn that both musicians have a history in Jazz and Rock, don't be surprised if they bring down the house! Read more.
Duo with Guy Penson, harpsichord, piano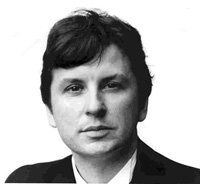 A performance by the duo Van Gele - Penson isn't limited to "the classics of the recorder / harpsichord repertoire." With fortepiano, organ, piano, flauto doppio and flageolet as part of their instrument-collection, they can perform programs concentrated around historical themes as well as mixed programs of different musical styles. Their astonishing mastery of many instruments and styles lends itself to programs of great vivacity and variety. Read more about their programs...
Duo with Bill Taylor, harps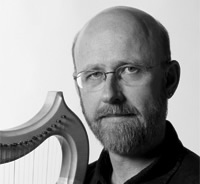 Geert Van Gele and Bill Taylor formed their duo in 1997, having met at the Amherst Early Music Festival in the USA. They have performed programmes of late medieval and renaissance music for harp and recorder in Europe, the UK and the USA. They collaborate as well in the quartet, Quadrivium, an ensemble for medieval music. They recently released their debut recording as a duo on Kattenberg Recordings. Read more.
Duo with Jurgen De bruyn, lute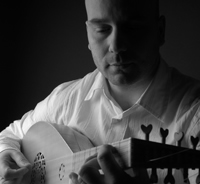 In their programs featuring recorder and lute/baroque guitar, pearls of instrumental music from the Low Countries are showcased. This lovely repertoire is today hardly ever heard, yet its directness speaks to an audience in the manner of today's singer-songwriters, whether caressing a melody, or spinning a virtuosic tour-de-force. Read more.
Duo with Ellen Delahanty, soprano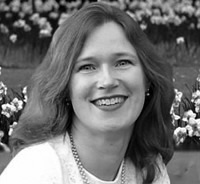 The surprisingly dramatic interpretations of Ellen Delahanty, interspursed with theatrical elements, have convinced many audiences. Emotions run high during her performances. Featuring recorder/harpsichord and voice, their programs range from early 17th-century English and Italian repertoire to late 18th century gems coming straight from the heart, revelling in the emotional intensity and expressivity of the baroque. Read more.
Duo with Ludmilla Tchakalova, harpsichord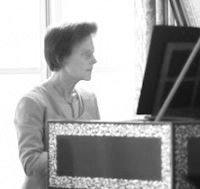 A unique program, presenting an arrangement of J.S. Bach's beloved Goldberg Variations, featuring different types of recorder and harpsichord. This program is also going to be recorded soon.