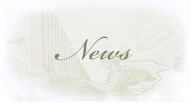 Upcoming concerts: click on the date for tickets and info.
25 april: streaming opening concert "Kattenberg Lab". Music of Purcell and Van Eyck. Celebrate with us through this link.
9 mei CC Hasselt 11:00am. New Program "Wannes, a baroque fantasy". canceled due to covid
24 mei: streaming concert from St-Paulus church, Antwerp, 8:00pm CEST. Program: "Wannes: A Baroque Fantasy"
29 mei: St-Antonius church Edegem, 8:00pm: Program "Siglo de Oro". Moved to a later date due to covid
31 mei: Streaming concert from Kattenberg Lab, 8:00pm CEST. Program "Siglo de Oro"
Streaming cooncerts are made possible thanks to the support of the Flemish Community.